Add Money from Visa, Amex & MasterCard
MeghnaPay customers can instantly add money to their account from American Express (Amex), Visa, and Mastercard of any bank. MeghnaPay's mission is to provide customer with unparalleled financial convenience and experience effortless financial management at fingertips. Refilling MeghnaPay balance is easy and simple with few clicks using any bank debit and credit cards.
Procedure of Add Money from Cards to MeghnaPay: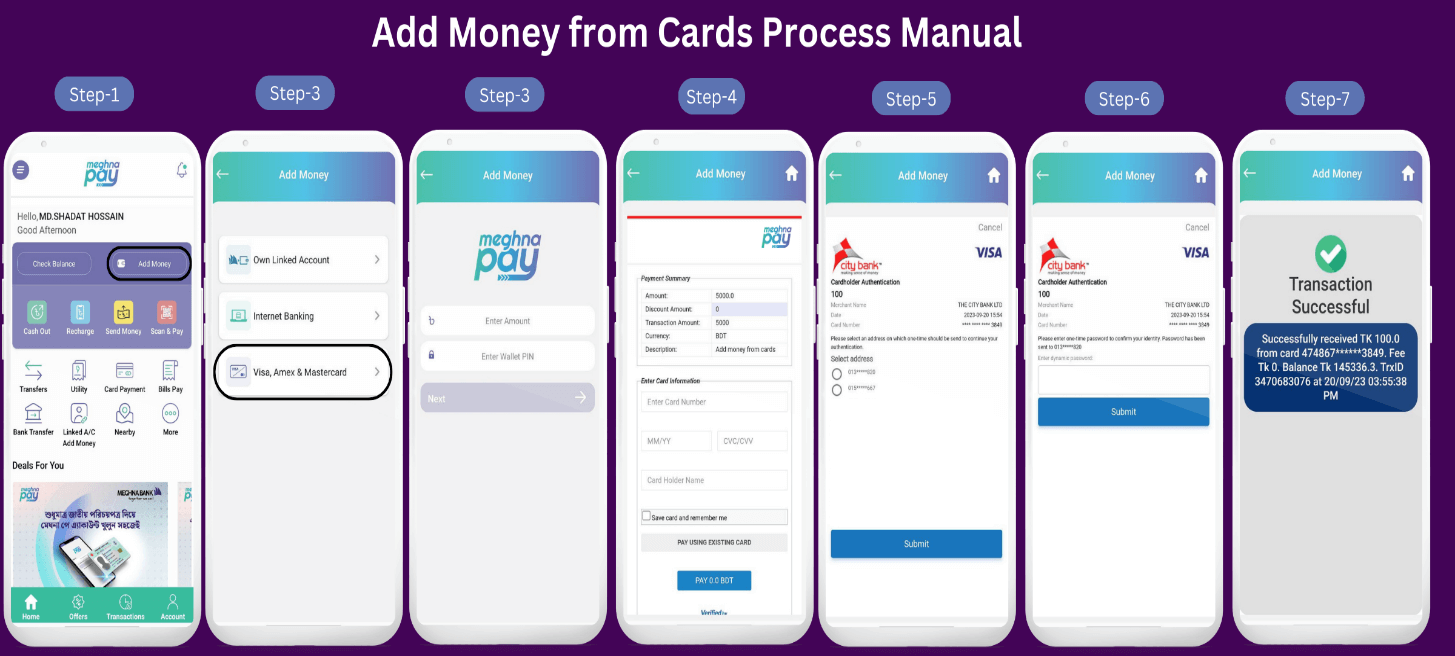 Service Charge: No service charge is applicable for Add Money from Cards to MeghnaPay. Card issuing bank may charge separately on card for MFS Add money transaction.
For FAQs Click Here
MeghnaPay App Download Link: Click Here
To know more, please contact with Call Center 16735 (from any mobile phone) in Bangladesh or e-mail us at supportmeghnapay@meghnabank.com.bd